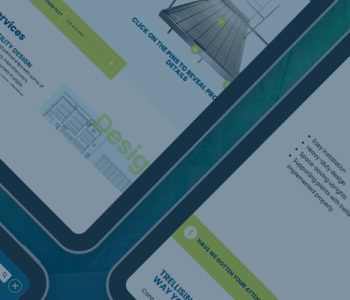 Who is IGE?
Innovative Growers Equipment is a premier equipment supplier to commercial cannabis growers and agriculture growers around the world. Innovative Growers Equipment specializes in custom-built vertical rolling grow racks, expanded and max roll ebb & flow benches, LED lighting, and airflow solutions for the cannabis industry for quality planting.
A Fresh Website from Green Closet Creative!
Green Closet Creative has digitally transformed IGE's website into a contemporary and user-friendly space.
Innovative Growers Equipment (IGE) has a wide array of growing equipment, and we wanted to place an emphasis on the different items carried. Green Closet Creative implemented a mega menu, a large and stable dropdown menu that displays the products in a categorized order. In addition, the Innovative Growers Equipment website includes new, interactive touch points for users. These hot spots allow users to learn more about certain features of the product that spark an interest with just one click of a mouse. The new IGE website also includes animations to show how the Vertical Grow Racks move effortlessly in a grow facility. This animation helps to clarify questions that customers may have about the logistics of the Vertical Grow Racks. Accessibility for all viewers is important in all site designs. A change implemented to the IGE site is the addition of the accessibility widget, a green wheelchair icon found at the bottom of the user's screen. This widget not only offers basic ADA compliance functions, but also goes above and beyond to include assisted reading and color adjustments for those who may benefit from it.
Highlights
On the homepage, the new IGE website design emphasizes the best selling products and services, and also includes a biography with company values. This design allows products to be more accessible, with just a click from the homepage!
The interior pages of the IGE website are equipment focused. On each page, high quality images of products and designs are laid out with product specifications, benefits, and functions. Many of the interior pages also include product animations with interactive hot spots.