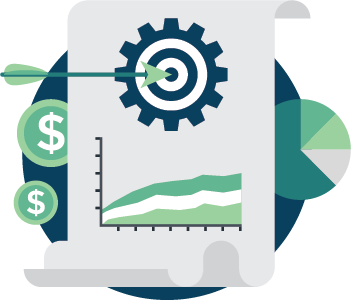 You might be asking yourself, what's the difference between media planning and media analysis? While media analysis incorporates media planning, it also incorporates analytics, data, and analysis of current and past campaigns. Green Closet Creative provides expert media planning, buying & optimization across the entire media landscape.
Why Media Analysis?
Ten years ago we could have bought you one commercial on a top rated show and reached 50% of your primary demographic, sometimes even higher. Today, the media market is fragmented, making it much harder to find the right partner who has the experience and expertise to develop an effective media strategy and the resources to monitor it in real time. We have access to data that we never dreamed of. Data that enables us to make informed decisions about how to allocate our marketing budget including; when we should be spending, who we should be targeting, and what marketing vehicles provide the best ROI. Our goal is not only to maximize your ROI, but to do so in real time so you never have to worry about wasted spend.
Contact Green Closet Creative today to talk through your goals!