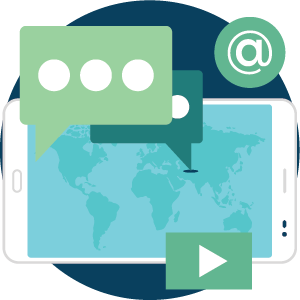 Our approach to social media marketing is: lead with strategy and let data drive our decision making.
The secret to success with all social media platforms is to speak with your followers, not at them. We look closely at your current social media following and analyze why they follow you, what interests them most and how we attract more followers like them. With our unique approach to social media marketing, you will build meaningful connections with your followers and attract new followers in the process.
As your brand ambassador, our goal is to match your brand identity across all social platforms.
Fun Fact… a non-boosted facebook post will likely reach 5% of your followers. Most social media platforms have evolved their algorithm so that you have to pay to play.