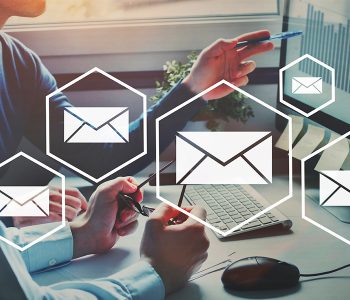 It's hard to say goodbye. You worked hard to capture all those email lists for your newsletter, but occasionally, you have to let them go (even before they unsubscribe). If you don't, you could be kicked off your bulk email system; I've seen it happen!
Bounces & Unsubscribes
The most obvious reason to sunset a contact is when they unsubscribe. Continuing sends to unsubscribed contacts is a quick way to end up with deliverability issues. Another reason to suppress sending to a contact is if they have repeated hard or soft bounces. It's good practice to stop sending to contacts after 1-3 repeated bounced emails. A high percentage of bounced emails will hurt your sender reputation, resulting in lower inbox placement and potential issues with your email service provider (ESP). If you manage bulk email systems, check with your ESP to learn about their bounced email policy.
Engagement & Blacklists
A less obvious reason to suppress sending to a contact from your email lists is when they stop engaging with your emails. Inbox providers use engagement metrics like open rate to determine your reputation as a sender. If they put you below a certain threshold, they are going to lower your inbox placement.
Another issue with keeping email addresses for a long period of time is that they could become recycled spam traps. These are email addresses that were once valid, but have been closed or dormant for a long period of time and are now used by ESPs and blacklist managers. The idea is that senders who are emailing addresses that haven't been active for years are probably not practicing good list hygiene.
List Hygiene for Your Email Lists
You should not be sending your newsletter to contacts from your email lists who haven't opened your emails in years. Where exactly is the line, though? A good place to start is to check with your bulk email platform (before there's a problem, ideally) and see what their policies are. They may already have a system in place to automate this for you. If you want to design a policy yourself, consider a policy like this:
You should suppress sending to a contact when any of the following happen.
For any contact, when they have 1 hard bounce
For any contact, when they have 3 consecutive soft bounces
For new contacts, when they don't open 5 consecutive emails
For older contacts, when they don't open 10 consecutive emails
Quick tip: add these contacts to a suppression list and bring this with you if you change email providers. This way you won't accidentally email these contacts in the future.
Reconfirmation emails
Reconfirmation emails are how you can feel better about saying goodbye. When policy dictates that you suppress future sends to a contact, send them a final email that gives them a chance to resubscribe. You can keep it professional, or have some fun if it makes sense for your brand.
Email Automation
We've worked with many email marketing and email automation platforms that can automate your sunsetting policy to varying degrees. If you need help choosing your email marketing platform or want to chat about email automation, you can contact a member of our team or drop me a line by email.